JBC C120 Soldering Tips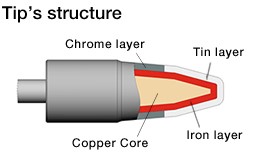 C120 cartridges are appropriate for soldering and desoldering chip components or dual in line easily, reducing handling time.
These tips are used by the nano soldering tools
of the soldering stations
Could not find the right soldering tip?
We will order any soldering tip from the JBC portfolio for you. Click here to see the entire range of JBC C120 cartridges.