The new Batronix BX48 Batego is an extreme powerful, compact and easy to use universal programmer. Due to the specially developed Batronix pindriver ICs, the BX48 reaches a new dimension of speed, low power consumption and compact design. State-of-the-art technology makes the BX48 the only programmer in the world supporting ICs with ultra low supply voltages of 1.0 Volt.
The BX48 Batego is very convenient with a height of just 2.5 cm and is distinguished by its design and anodized die-cast aluminum case. This makes it the programmer of choice, even in the tough service sector.
The exceptional flexibility is attained by providing all power requirements via the USB port. A power adapter or batteries are not required, since all programming voltages are provided internally by a voltage generator from the USB supply voltage.
The chips are programmed at a high level of quality and reproducibility in the shortest time possible by using optimized algorithms and micro-controller managed programming times. All supported chips can be programmed directly in DIP/DIL packages. Suitable adapters are available for specialized packages such as PLCC, SOP, TSOP and QFP.
NEW! With the BX48 Batego II, the next version of the popular BX48 is available already. In this new version, the next generation of Batronix pin driver ASICs is used. Thus, the BX48 Batego II can support programming voltages of up to 25 volts, necessary for very old NMOS EPROMs. The BX48 Batego I is limited to a maximum programming voltage of 15 volts.
Supported Devices
BX32 Batupo II
BX32P Barlino II
BX40 Bagero II
BX48 Batego II
very old NMOS EPROM (VPP > 15 V)
NMOS EPROM (VPP <= 15 V)
EPROM (27, 27C, 87, ...)
EEPROM (28C, 28HC, ...)
NV-RAM, Timekeeper (48, DS12, ...)
FLASH (27E, 27SF, 28F, 28SF, 29C, 29F, ...)
LPC, FWH, Firmware Hubs (39, 49, ...)
Serial EEPROM (24, 25, 45, 93, 95, ...)
16 Bit EPROM, FLASH
PLD, SPLD, EPLD, GAL
Microcontroller, MCU, PIC
NAND Flash
In-System Programming (ISP) via Batronix Universal ISP Adapter
Chip updates on customer request
Free via software updates

Supported chip variants

Last update (day.month.year)

12,104

27.04.2018

25,735

27.04.2018

28,693

27.04.2018

44,863

27.04.2018

Expected chip variants supported within the next 6-12 months
> 12,000
> 25,000
> 30,000
> 50,000
Complete chip support list
Hardware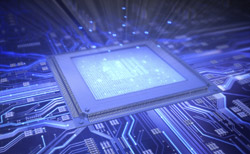 A new chip was introducted specifically for supporting the pin control functions. This new pindriver ASIC provides the performance and flexibility previously inconceivable.
The BX48, BX448 and BX848 are the only programmers in the world supporting extremely low power supply ICs according to JEDEC Norm JESD8-14A.01. Chips meeting this standard have to be powered with a supply voltage of 1.0 V with a maximum tolerance of 100 mV.



Each of the 48 pins can be used independently and flexibly:
Four supply and programming voltages from 0.9 V up with 10 mV resolution!
Logic-Output
Logic-Input
High speed serial interface
Analog Input (A/D measurements with 10 mV resolution!)
Analog Output (D/A voltage output with 10 mV resolution!)
Six switchable pullup+pulldown resistors on VPP, VCC and GND
Adjustable clock frequencies up to 24.5 MHz
Ground
Software
Batronix Prog-Express SoftwareThe operationg software, all updates and future versions are freeware and the current version can be downloaded from www.Batronix.com at any time and used without an activation key. This allows the Batronix programmers to remain current even after several years. Support for further chips is added quickly and free of charge based on customer requests, as long as these chips are supported by the hardware.
You can find the complete description at the Prog-Express page.
Hardware Video Presentation
Software Video Presentation
We would like to show you how easy it is to use the Prog-Express software and the Batronix USB programming devices in a video presentation. Within 5 minutes, you will learn how to program a chip with the data from a file, copy an existing chip, read a chip and program 20 chips in volume production mode.
Chip Volume Production
For volume production of chips, up to eight BX32, BX32P, BX40 or BX48 devices can be controlled simultaneously from one PC using the Prog-Express software. These programming devices are an alternative to gang-programming devices due to their low cost and extremely high programming speeds, and also offer greater flexibility.
Read more information about cluster programming and gang programming.
Quality "Made in Germany" with a 5 year warranty period!
We believe in the quality and advantages our products offer and invite you to buy our products risk free for 30 days today! You can test the product for 30 days and if you aren't 100% satisfied, you can send the device back and we will refund the product price!
All Batronix BX programming devices are covered by a 5 year warranty.


Downloads
Datasheet
Chip Support
Software