Programmers for Chip Tuning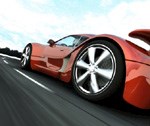 For programming automotive electronic control units, the programming device is required to support some specific chip families. Additionally, it is important to do the programming in a very reliable way. You can see our recommended programmers for car engine tuning below.
The BX40 Bagero, the BX48 Batego and the Galep-5 are very handy and you can use them directly with your laptop without the need to connect a power adapter.